Iron Deficiency Anemia At A Glance
At a glance, Iron deficiency anemia (IDA) is a defect in red blood cells caused by a sudden lack of iron. This deficiency leads to unusual fluctuations in the hemoglobin levels in turn damaging the mental and physical health of the child. IDA can gravely affect the physical growth and intellectual development of the child if left untreated. It is our conviction to ensure that Indian parents stay cautious and watch out for symptoms of anemia so as to provide effective medical attention and treatment to an anemic child, baby, or adolescent if needed.
Join us in our mission to carve the path to an IDA-free India and aid the children of today.
Symptoms of Iron Deficiency Anemia
Anything as ordinary as frequent fatigue, restlessness, lack of attention, loss of appetite, pale skin, or behavioral problems can be major symptoms of Iron Deficiency Anemia. It is imperative to check for IDA in case your child showcases any of these symptoms.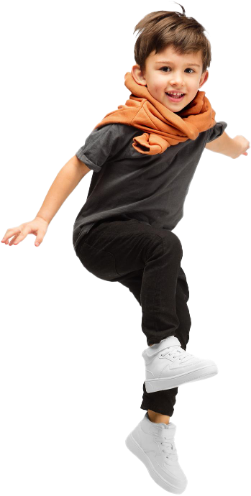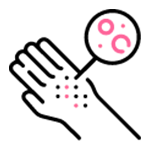 Pale Skin
Having unusually pale skin signifies a shortage of normal red blood cells, indicating a lesser level of oxygen reaching the body. It is one of the few initial signs of Iron Deficiency and acute Anemia. It is advisable to get the Hemoglobin, Hematocrit and Complete Blood Count of your child checked through blood testing, for the early-stage diagnosis of Anemia and effective treatment of this menacing deficiency.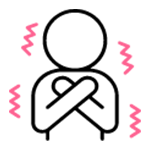 Cold hands & feet
Weird coldness, shivers or freezing hands and feet can be a symptom of Anemia. Children with Iron Deficiency suffer from poor blood circulation throughout their bodies since there's a lack of red blood cells to provide enough tissue oxygen.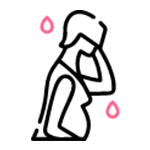 Fatigue & Restlessness
Childhood or early adolescence is a crucial period in the life of a child. Extreme irritability and tiredness can hamper the child's personal growth and learning skills. If anemia is left untreated, it can lead to severe fatigue, to an extent that completing everyday tasks becomes impossible. Defeat the deficiency before it aggravates.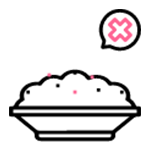 Poor Appetite
Iron deficiency may lead to a loss of appetite or a sudden drop in the food intake of a child. If your child isn't eating a healthy, varied diet, he or she may be at risk of anemia.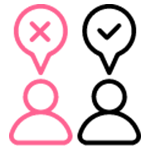 Behavioral Problems
Since most of the skill development takes place during the initial years of childhood, health issues like iron deficiency must be kept at bay. A serious deficiency in iron can lead to poor intellectual and physical development. The severity of these issues is directly proportional to the duration and stage of anemia.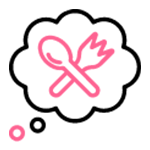 Unusual cravings
A hankering for eccentric, inedible substances is also a prominent sign of acute anemia. These substances can include but are not limited to; clay, ice, chalk, dirt, and paper. The body intuitively hunts for substances that may suggest an increase in iron intake.
How Does One Diagnose
Iron Deficiency Anemia?
It's really as easy as a blood test. There are several indicative blood tests available for the diagnosis of IDA. Consulting a medical professional for a prescription of the ideal blood test or other medical tests is advisable. The majorly-opted tests for the diagnosis of Anemia are: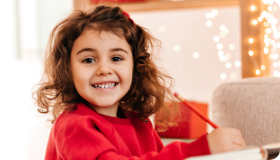 Hemoglobin, and Hematocrit
Measures the amount of hemoglobin and RBCs in the blood.
Complete Blood Count
Checks the RBC, WBC, and Platelet Count.
Serum Ferritin
A test indicating a low level of Ferritin can be considered as a symptom of low iron storage in the body.
Getting your child tested can help you gauge the stage of Anemia and kickstart treatment accordingly. Untreated or long-prone Anemia can affect your kid, compromising his/her mental and physical well-being, thus, it is essential to take the test as a precautionary measure in case symptoms are visible.
How To Treat
Iron Deficiency Anemia (IDA)?
Since Iron Deficiency Anemia is one of the most common health issues in children, effective treatments have surfaced globally that fully cure IDA. There are certain things that you can do to treat IDA at home as a caretaker or parent of the child. In case the child suffers from acute or severe anemia that has been prolonged for a long span of time, medical attention must be sought. Several iron supplements and drops also help in the improvement of the absorption of iron and the regulation of healthy hemoglobin levels.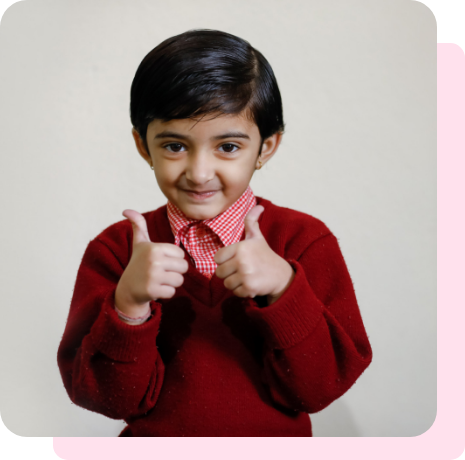 How To Prevent
Iron Deficiency Anemia?
Iron deficiency anemia can prove to be fatal if left untreated for a long time. In most cases, iron deficiency is neglected until the state of the child worsens and emergency treatment is required. However, the ideal scenario would be to take precautionary measures even before treatment is required. Ensuring that children consume enough iron in their routine diet is essential to keep Iron Deficiency Anemia at bay. Here are a few preventive measures that every parent must keep in mind to shield the child from acute Iron-deficiency Anemia.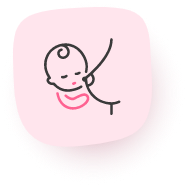 Exclusive Breast-feeding in the first six months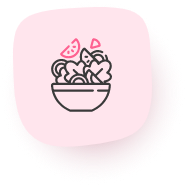 Providing solid food post-6 months along with breast-feeding
Strictly avoid giving processed cow milk anytime before one year of age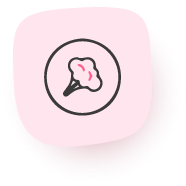 For children and adolescents, increase the intake of iron-enriched food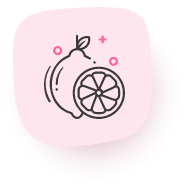 Provide Vitamin C-rich foods that improve the absorption of iron
Restrict food items that block or pull down the absorption of iron, for instance, tea.